THE CHURCH CBD FEM – Green House Seed Company
€11.00 – €65.00 IVA INCLUSA
SESSO |

Femminizzato
FOTOPERIODO |

Fotoperiodica
GENOTIPO |

Indica 60% – Sativa 40%

LIVELLO THC |

8-11%
LIVELLO CBD |

8-11%
RAPPORTO THC:CBD |

1:1
ALTEZZA INDOOR |

Medio-Bassa
ALTEZZA OUTDOOR |

Medio-Bassa
INCROCIO |

THE CHURCH x HIGH CBD MALE
FIORITURA |

8-9 weeks
RESA INDOOR |

800 g/m²
RESA OUTDOOR |

900 g/plant
AROMA |

Dolce – Pino – Skunk
COD:

GH-CHUCBD
Categorie: FEMMINIZZATI CBD, GREEN HOUSE SEED COMPANY CBD FEM, SEMI CBD, SEMI DA COLLEZIONE, THC > 0.5%
Produttore: GREEN HOUSE SEED COMPANY

THE CHURCH CBD FEM è una varietà GREEN HOUSE SEED COMPANY ed ibrido più indica ed arricchito di CBD.
Variante CBD della The Church fotoperiodica che produce 8-11% di THC e 8-11% di CBD con rapporto THC:CBD 1:1.
Vanta raccolti abbondanti, indoor fino 800 g/m² mentre outdoor fino 900 g/plant, con una fioritura di 56-63 giorni.
Tramanda il profilo aromatico della The Church originale, dai dolci e pungenti toni Skunk con sfondi terrosi di pino.
Sviluppa degli effetti sia fisici che mentali dalla discreta forza, particolarmente tranquillanti e leggermente narcotici.
Aspetto delle cime
THE CHURCH CBD FEM svela una generosa mole di rigogliose e stupende cime dalla forma allungata ed appuntita.
Stupiscono grazie alle belle foglie acuminate, ai bei colori chiari e lucenti e all'enorme quantità di tricomi e di resina.
Aspetto della pianta
THE CHURCH CBD FEM rivela degli esemplari alquanto cespugliosi e tozzi con struttura forte, massiccia e robusta.
Resistenti, super produttivi e di semplice accrescimento, sono adatti a qualunque grado di dimestichezza nel settore.
Ibridazione
THE CHURCH CBD FEM è la versione carica di CBD di una divina genetica molto speciale e nota come The Church:
un pianta madre di The Church è stata impollinata da un esemplare maschio e dall'elevatissima percentuale di CBD.
AVVERTENZE: I semi di canapa non sono da considerarsi sostanza stupefacente (L412 del 1974, art 1, comma 1, lett. B; convenzione unica sugli stupefacenti di New York del 1961 e tabella II del decreto ministeriale 27/7/1992). La vendita e il possesso di semi di Cannabis non costituisce reato in Italia. La loro COLTIVAZIONE È VIETATA (art 28 e 73 del DPR 309/90) se non si è in possesso di apposita autorizzazione (art 17 DPR 309/90). Il prodotto è da intendersi esclusivamente per uso collezionistico. Tale prodotto è venduto con la riserva che esso non sia usato da terze parti in conflitto con la legge. Le informazioni presenti su questo sito sono da considerarsi a carattere puramente nozionistico e scoraggiamo chiunque ad intraprendere attività illecite.
LA VENDITA AI MINORI DI 18 ANNI È VIETATA. L'utente dichiara di essere maggiorenne (+18) e di esonerare i fornitori del servizio, proprietari e creatori di bearbush.it, della responsabilità dell'uso illecito o illegale nei paesi nei quali viene commercializzato il prodotto. Invitiamo i gentili clienti ad informarsi sulle leggi in materia vigenti nel proprio Stato e accertarsi che il possesso di semi di marijuana sia legale nel proprio Paese. Bear Bush non sarà responsabile di eventuali spedizioni bloccate alla dogana, o problemi legali derivanti da esse.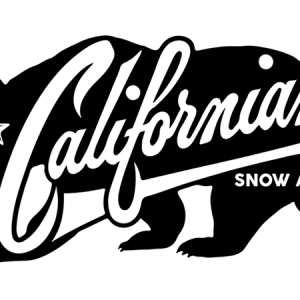 Quickview
SEMI DA COLLEZIONE, AUTOFIORENTI, FAST BUDS AUTO
| | |
| --- | --- |
| SESSO | Femminizzato |
| FOTOPERIODO | Autofiorente |
| GENOTIPO | Sativa 70% - Indica 30% |
| THC | Fino al 23% |
| CBD | Fino all' 1% |
| ALTEZZA | 80 - 130 cm |
| SETTIMANE DI FIORITURA | 9 - 10 weeks |
| INDOOR | PRODUZIONE : 400-550 g/m2 |
| OUTDOOR | PRODUZIONE : 50-250 g/plants |
| AROMI | Dolce - Mela Verde - Zucchero |
€

9.00 –

€

2,400.00 IVA INCLUSA
€

9.00 –

€

2,400.00 IVA INCLUSA